Last Updated on May 6, 2021
If you are a lawyer, then you've probably heard of ProLaw, commonly used to help with the fundamentals of law office management. And, if you are reading this, then you probably have not converted across to it yet.
ProLaw's 12 Fundamental Benefits of Law Office Management
1. Maximize business efficiency and effectiveness and lawyer productivity
ProLaw software works the way you do, to minimize the learning curve and maximize the benefit you can achieve using it. ProLaw cloud computing makes ProLaw ideal for law office management for paralegals.
2. Avoid switching applications
With Prolaw cloud hosting, you can streamline your data entry using one intuitive, easy to adopt interface.
3. Increase productivity by automating your work processes
ProLaw is designed to allow you to minimize the or that goes into repetitive tasks.
4. Find and re-use existing knowledge
Why "re-invent the wheel" when you or one of your team have already solved this situation before? With ProLaw's powerful search system you can access past data quickly and optimize your search to find what you need when you need it.
Thinking about moving ProLaw to the cloud? Talk with one of our experts about how your firm can benefit from moving to cloud computing.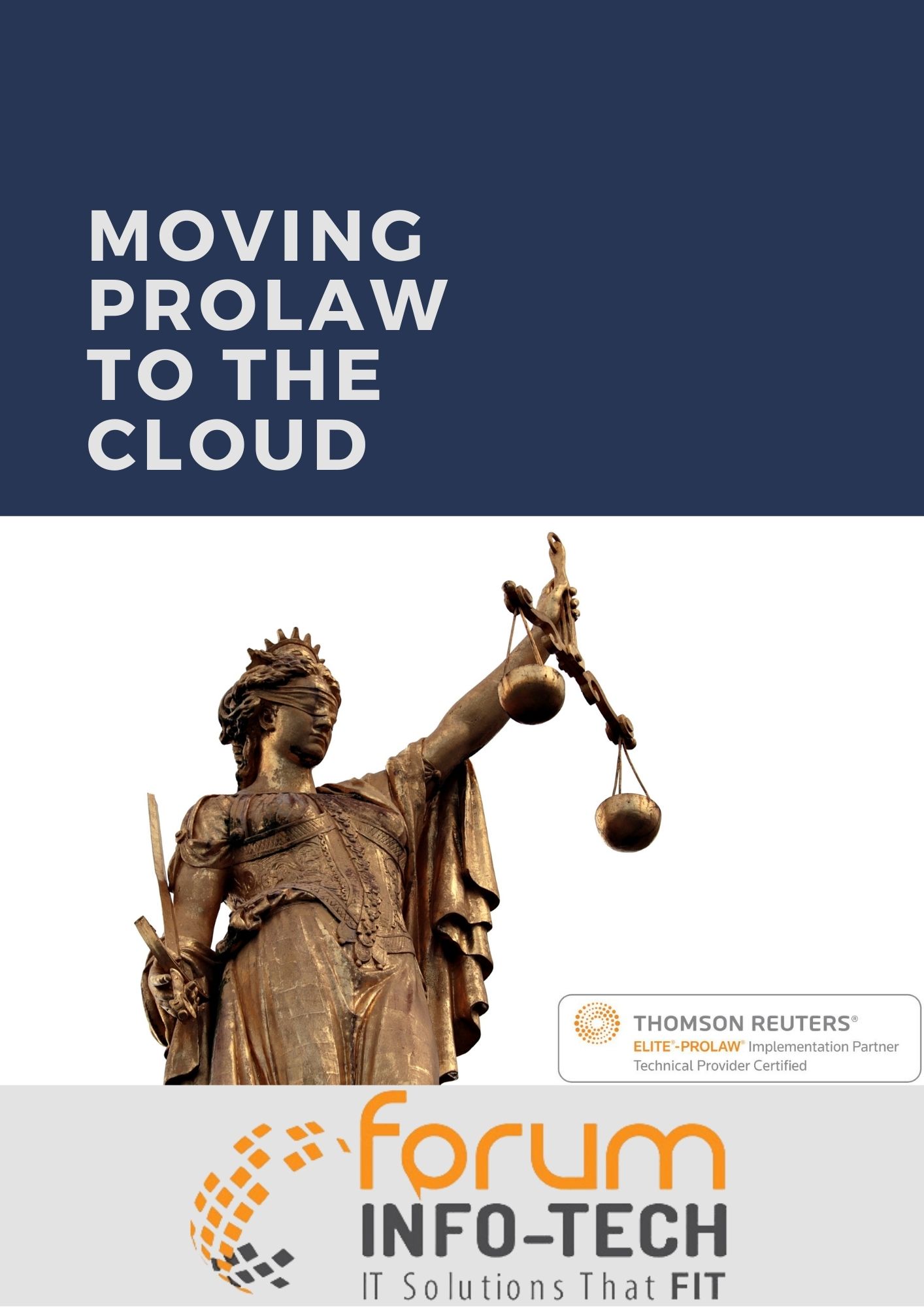 ProLaw in the cloud is improving law firms.
Read about the 12 major benefits of using ProLaw in the cloud right now.
5. Avoid "rework"
Another powerful feature of ProLaw is its ability to simplify document production, reduce data input errors and organize your firm's critical documents in a centralized, accessible-anywhere repository.
6. ProLaw Document Management Solution
ProLaw allows you to store any electronic document, picture, video, sound clip, or image with comprehensive indexing to make future retrieval a snap!
7. Ease of Use
Use the "Drag & Drop" tools built into the user interface to connect any type of file, to a specific matter (case) instantly. Keeping it simple is the easiest way to increase productivity and accuracy.
8. Email is integrated into Electronic File Management
Search, retrieve and review emails and the related attachments; see everything from Outlook, with the ability to edit easily; cross-reference emails & attachments by matter, date, or type.
9. Practice Area Modules
Get the right interface and system setup that has been built for your area of specialization. Bankruptcy, Labor, Litigation and more than a dozen more areas of practice are configured o ProLaw, benefiting from more than 20 years of consulting on best practices that work in the real world.
10. Control Your Records
Reduce legal, regulatory, and compliance risks, while safeguarding your firm's physical files. ProLaw helps you implement the practices, tracking, and verification protocols you need to ensure that critical records are maintained at all times.
11. Calendar Management
With automatic synchronization between ProLaw and Outlook calendars, you will always have a good overview of important dates and deadlines. Add in your own custom rules to further manage time, deadlines and keep your client's best interest protected.
12. Turn Specialists Into A Synchronized Team
ProLaw allows fluid collaboration and clean, instant information sharing to keep everyone "on the same page". General Counsel, Department Managers, Corporate Lawyers, Finance Managers, and IT Specialists will all benefit from your flexible, reliable, instantly scalable Cloud installation of ProLaw.
Although a move to a Cloud-based solution saves you money on software licensing and maintenance, the benefits of ProLaw are as one of the best office management systems are so much more than the initial savings generated by cloud hosting your software:
Increased Productivity
Faster document accessibility
Less re-work
Access data anywhere, anytime
Increase data security
Disaster recovery
Independent time-stamping of documents
Fostering Collaboration
Attracting the best talent
Give your teams the flexibility, accessibility, and usability that only ProLaw hosting with Forum Infotech can provide, See what Forum Infotech can do for your organization!
Thinking about moving ProLaw to the cloud? Talk with one of our experts about how your firm can benefit from moving to cloud computing.